The South Wharf team takes pride in caring for your MJM yacht. This season we had the their team service the new MJM 3z Hull # 1. This yacht was equipped with a few desired upgrades such as installing dimmers for lights and some routine maintenance including Mercury software updates, before being completely detailed prior to heading down to Florida for the Fort Lauderdale International Boat Show.
The team at South Wharf Yacht Yard & Marina takes servicing of your vessel to the next level. We know from years of experience on the water and service work what is needed to ensure you get the most pleasure out of your yacht. Our team of professionals, take great care in maintaining and servicing your vessel and boasts the muscle and know-how for hauling and launching. South Wharf's factory-trained and certified technicians are experts in the installation and repair of marine electronics, inboard and outboard engines, electrical, heating, plumbing, and A/C.
South Wharf
is the
go-to location for boaters who care about how their boats are treated. The marina and service yard
is located an hour south of Boston and 30-minutes from Providence, Newport, and Cape Cod.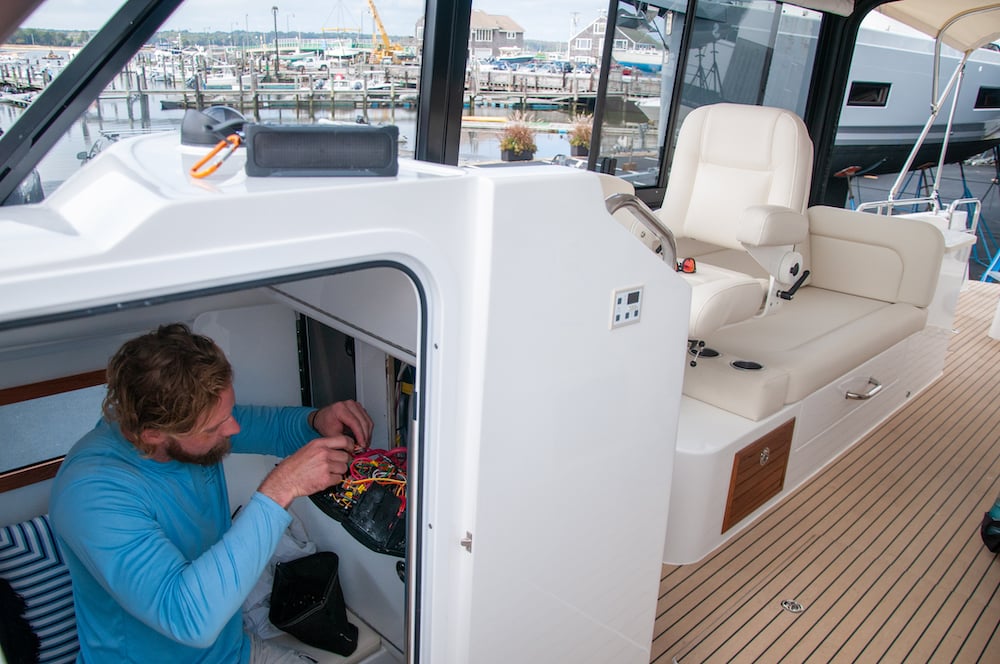 As the fall boating season winds down, it's time to protect your vessel from the harsh New England winters. South Wharf is happy to announce the opening of New England's finest indoor heated boat storage facility. Spanning nearly 1-acre and completely climate-controlled, you can rest assured that your MJM yacht is safe and ready for next season. Learn more here.