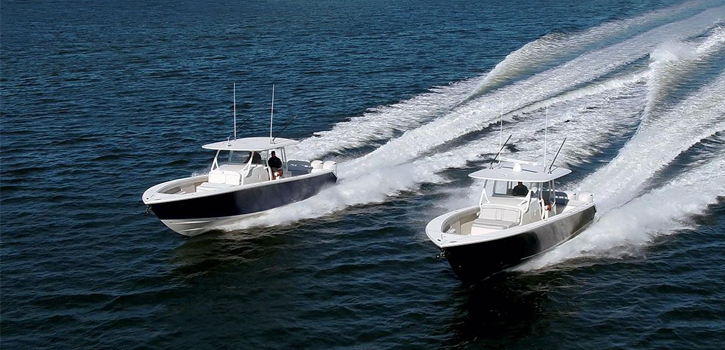 Boating has come a long way since those primitive dugout canoes of early Native Americans and the crude rafts that bore Polynesians throughout the South Pacific. Most advances in boating resulted from the desire for more space, more exceptional durability, higher levels of performance and functionality, more comfort, safety and speed.
Advances Continue with Jupiter Marine
For over thirty years, Jupiter Marine has blended great looks, exceptional seaworthiness, and quality construction with adaptability and passenger comfort to create their superior line of outboard-powered offshore sport fishing boats. By employing advanced design techniques and master craftsmanship, Jupiter Marine presents an extensive range of options that is unparalleled in the boat-building industry. Since the company's founding by the legendary boat builder, Carl Herndon, Jupiter Marine has developed a passionate following by listening to customer needs, applying new technologies, and striving to create high quality, practical, and durable products using the best materials and an inherent pride of craftsmanship.