It's not often that a yacht successfully blends sheer speed with immaculate detail and design, while still beating its competitors in the price department. The all-new First Yacht 53 by Beneteau might just be the one to accomplish this... and then some.
The actual First line by Beneteau is not new itself. This line paved the way for sailboats dedicated to racing, speed, and sport. However, things have been quiet for some time in terms of new releases. The First Yacht 53, 20 ft. larger than her predecessor, is sure to excite sailors and observers alike while bringing the attention right back to the legendary First line.
Let's take-a-look at what makes her so special. First off (no pun intended) the goal for this boat seemed to be to create something incredibly fast and incredibly comfortable. Every boat built by Beneteau has their signature "Avant-garde" feel. However, none other than the First line were designed for race-winning speeds.
In the process of building the First Yacht 53, Gianguido Girotti and his team created over 20 drawings and simulations that were used to make sure she was not only going to be seaworthy, but would also be capable of bringing you from point A to B...fast! Just like the Oceanis line, the First Yacht 53 can also be sailed short-handed. She can also be outfitted with all the latest technology including: carbon rig, a dual helm, and a floor plan that keeps maneuverability and access to controls in mind.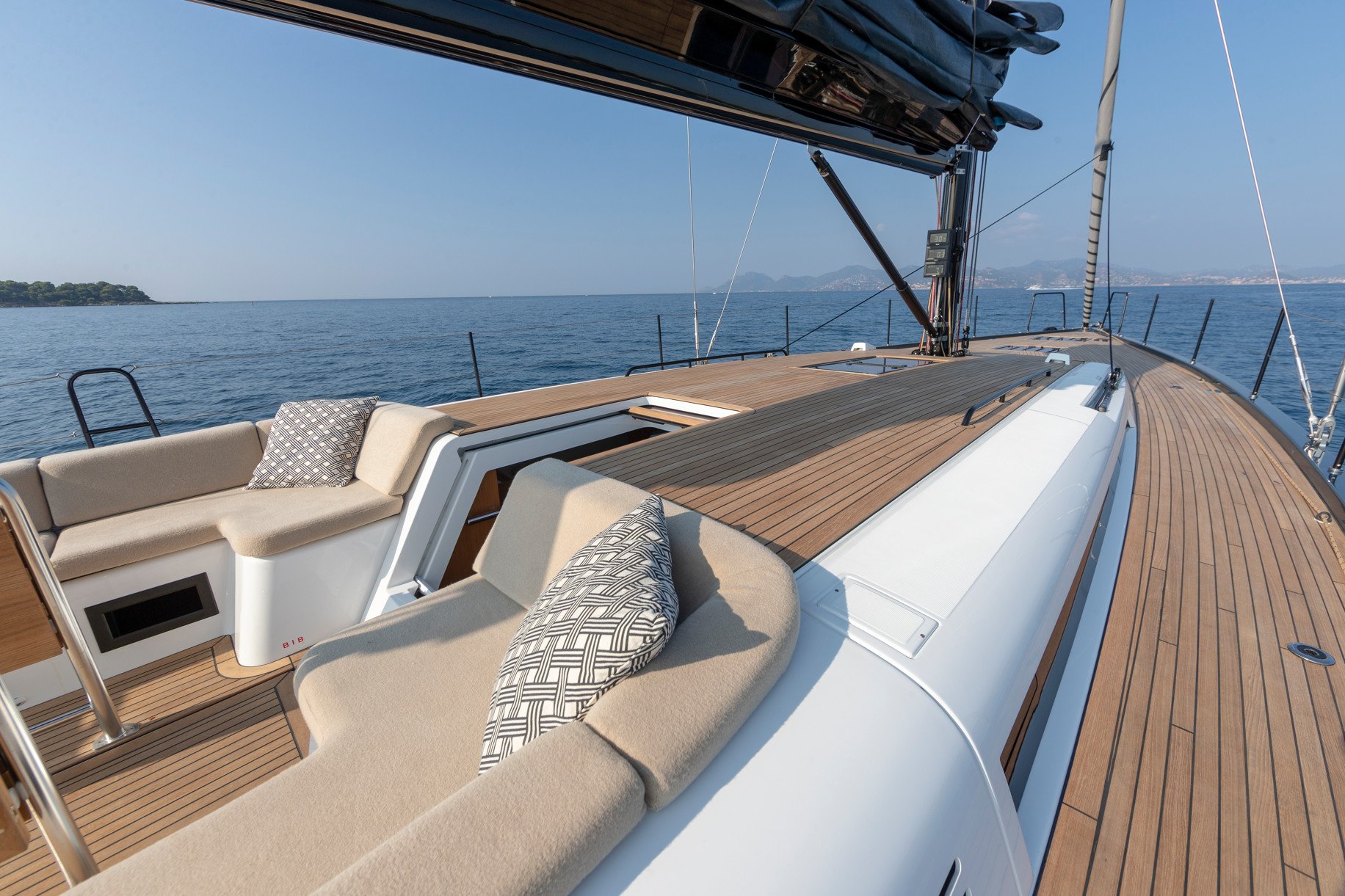 Lorenzo Argento is the mastermind behind the design and detail of the First Yacht 53. He brings comfort to the open water with a full lounge area (larger than my living room couch) and teak detailing which accents the clean and minimal color and design of this yacht.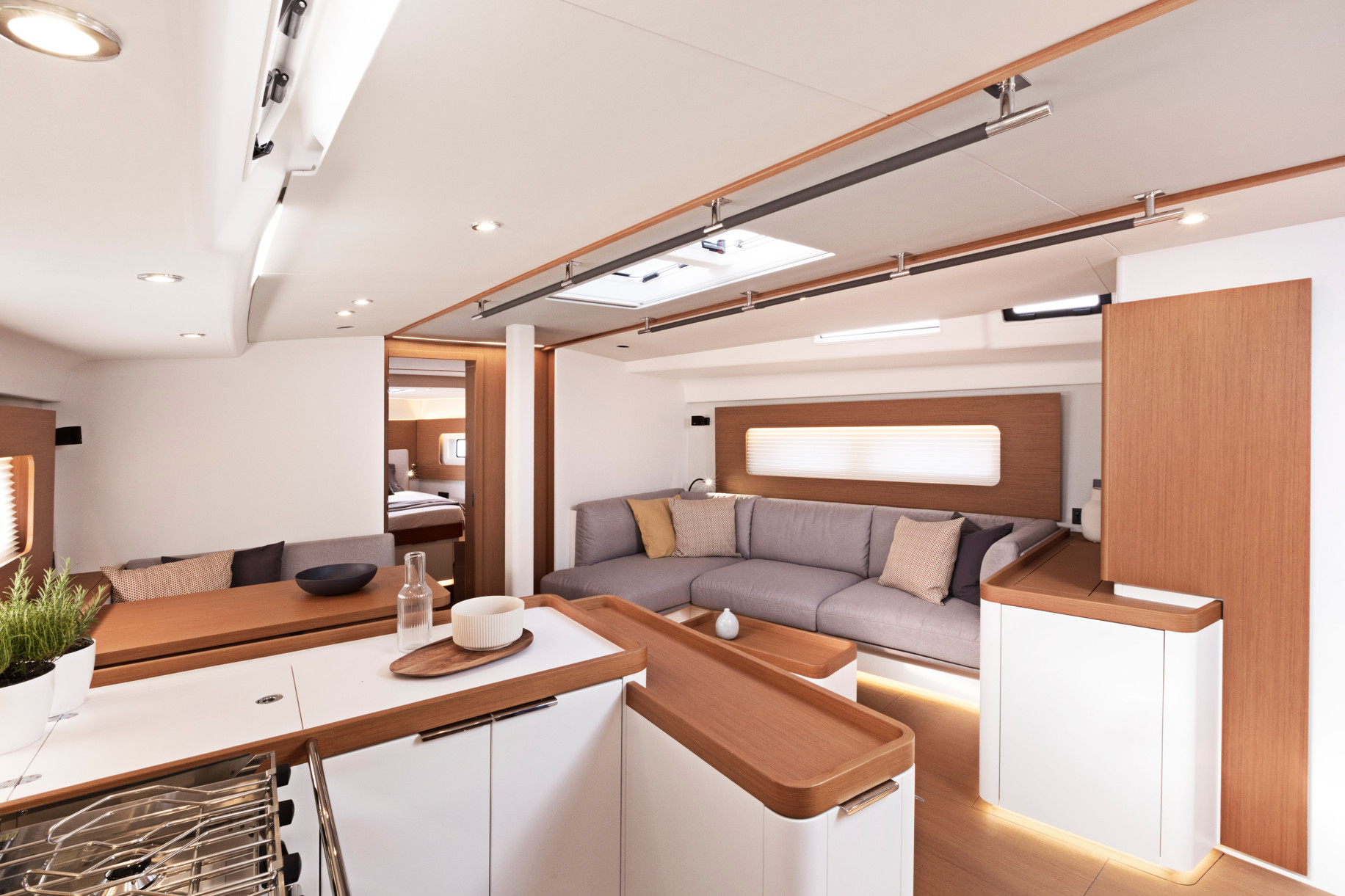 There's a reason the First Yacht 53 took two years to develop. She is the bridge between comfort and speed that we have been waiting for. If you truly wish to "sail fast and live slow," this may just be your next yacht. We would be happy to show her to you in person at the 50th Annual United States Sailboat Show this year in Annapolis, MD. Join us in welcoming her to the sea.
If you would like to see this beautiful boat up close, contact us today to setup an appointment at the United Sale Boat Show in Annapolis, MD. One of our professional sales team would be happy to answer all of your questions.