Congratulations to the Winners of Our Boating Lifestyle Contest
It's finally the time everyone's been waiting for. Today we announce our boating lifestyle photo-contest winner. We had so many amazing submissions, but two of them made us say, "they are living the life." The boating lifestyle isn't just about owning a boat, it's about so much more. It's about time with family, disconnecting from our crazy lives, and spending time in the simplicity of nature. The boating lifestyle is truly about enjoying the little things in life. We want to say, "thank you" to everyone who entered. We loved all of your photos and enjoyed reading about what the boating lifestyle means to you. Congratulations to our 2019 photo contest winners.
Before we reveal the winners here are some honorable mentions:
---
"Boating is my happy place(...)Beneteau 60 test drive. Life does not get better."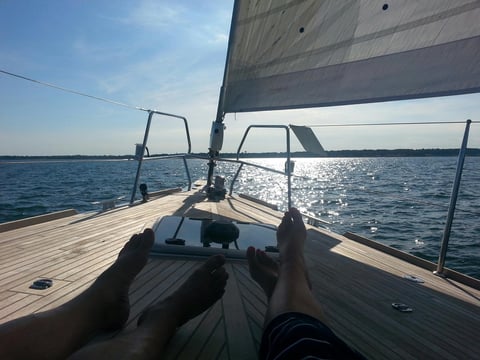 ---
"Relaxing at our mooring in Mattapoisett on our Beneteau Oceanis 35 after a sail around Buzzards Bay with My Brother and Sister-in-Law. I'm wearing my Cape Yachts hat. 😉"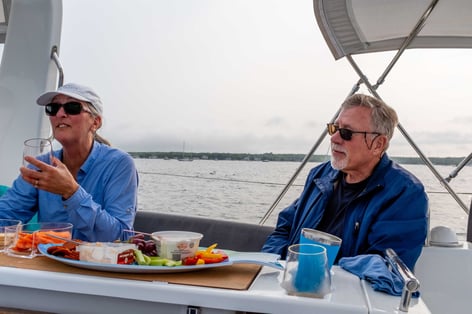 ---
And for our winning photos...
In second place we have this happy family!
"The "Boating Lifestyle" is an escape from the everyday. We use our boat for everything from offshore fishing, to beaching and inshore exploring. There is nothing more fun in the summer than being on the water relaxing, fishing or knocking around with family and friends while pursuing the next adventure."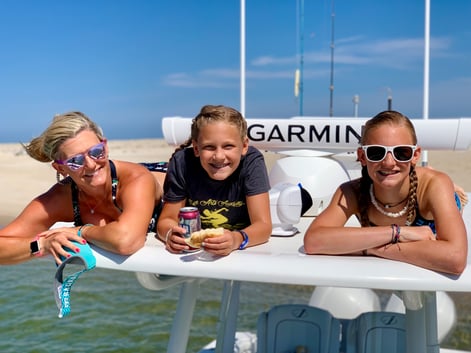 ---
And in first place
We give you " The dog days of summer" I think it's clear to say that our furry friends love being out on the water just as much as we do.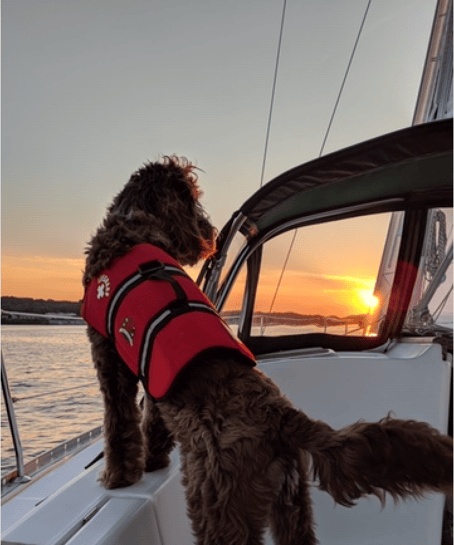 Again, we offer up a huge thank you to everyone who sent us their photos, It was an honor seeing little glimpses of your time on the water.
Until next time,
happy cruisinG!